It it was a pleasant evening on Thursday, June 15 as the Landisburg had a special meeting at Little Buffalo State Park. The purpose was to induct new members and install the new officers.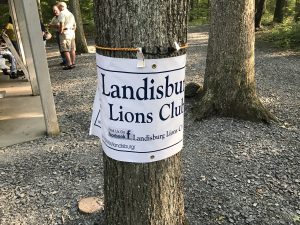 The club is in the process of adding several new members, but this induction included new Lions Logan Bittimg and Tammy Boughtner.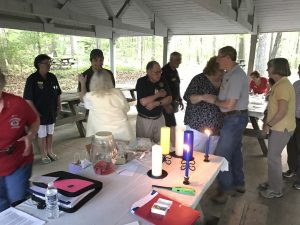 All of the club's new officers were installed including new King Lion Dan Wray.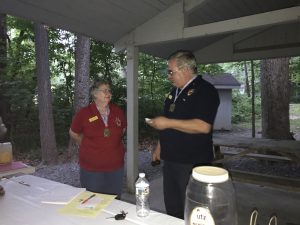 The club also honored long time Lion Hardy with a Melvin Jones Fellowship. PCC Steve Benedict shared the importance of LCIF.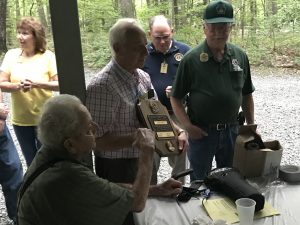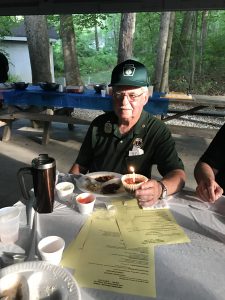 Congratulations to the new members and new officers, and best wishes for the coming Lions Year. King Lion Nancy will be taking a much deserved vacation!