Welcome to Pennsylvania Lions District 14-T of Lions Clubs International.  We are comprised of 44 local Lions Clubs within Dauphin, Franklin, Juniata, and Perry Counties as part of the largest service organization within the world.
On the banner above, you're seeing some of the faces and moments from our District Convention in May 2019.  We'll be updating these soon with pictures for our new Lions Year which began July 1, 2019.
For information on our district, contact District Governor Sam Wagner at srwagner@embarqmail.com.
For issues or suggestions for the website, please contact PDG John Mallonee at pdgjohn@hersheylions.org
Important District Information

As a reminder, MD-14 has created a challenge to raise $100,000 for the Four Diamonds Fund to find a cure for Pediatric Cancer. The PA Lions have committed their support and encourage individual clubs to donate, as well as to encourage individuals in their communities to donate. The PA Lions Care for Kids has a […]
http://palions14t.org/wp-content/uploads/2019/05/3BA96E3B-4D04-4C8C-B814-DB45AE61A5BF.jpeg
179
800
John Mallonee
http://palions14t.org/wp-content/uploads/2019/01/CA30F673-4264-4EAC-9FB7-E75CAD05EE1A-300x111.jpeg
John Mallonee
2019-05-18 15:25:27
2019-05-18 15:26:08
PA Lions for Care for Kids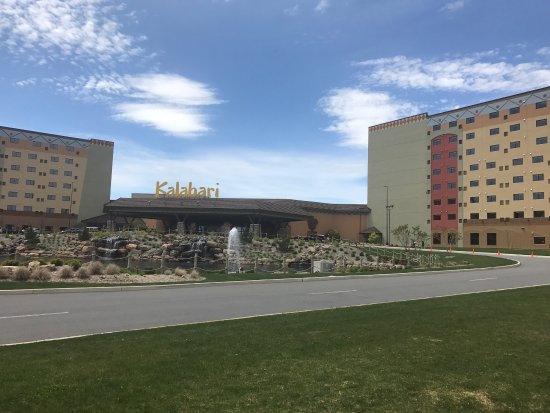 The PA Lions State Convention will be held May 16-19 at the Kalahari Resort in the Poconos.  Here are some links that might be helpful. Ballot Question – to be voted on by the delegates from across the state Club Delegate Form – information for delegates from individual clubs including credentials to be completed Past […]
http://palions14t.org/wp-content/uploads/2019/04/F3BD3CDB-7158-4244-9207-15817E64572D.jpeg
413
550
John Mallonee
http://palions14t.org/wp-content/uploads/2019/01/CA30F673-4264-4EAC-9FB7-E75CAD05EE1A-300x111.jpeg
John Mallonee
2019-04-26 13:50:46
2019-04-26 13:50:46
State Convention Information

The Lions and Leo Clubs of Region 1-2 conducted their Diabetes Bowlathon today at ABC East Lanes.  Along with raising money through sponsorships and raffles, the club members and guests had fun whether they were scoring 200+ or 100-:). Thanks for Lion Brian Lynch of the Hershey Lions Club for coordinating the event. See pictures […]
http://palions14t.org/wp-content/uploads/2019/03/65DC4BB0-35CF-43DD-B0C3-2998B3BC4B2C.jpeg
3265
4898
John Mallonee
http://palions14t.org/wp-content/uploads/2019/01/CA30F673-4264-4EAC-9FB7-E75CAD05EE1A-300x111.jpeg
John Mallonee
2019-03-24 00:26:32
2019-03-24 00:26:32
Region 1-2 Bowlathon
Recent District Governor Visits

It it was a pleasant evening on Thursday, June 15 as the Landisburg had a special meeting at Little Buffalo State Park. The purpose was to induct new members and install the new officers. The club is in the process of adding several new members, but this induction included new Lions Logan Bittimg and Tammy […]
http://palions14t.org/wp-content/uploads/2017/06/IMG_3555-1-e1497649788275.jpg
4032
3024
John Mallonee
http://palions14t.org/wp-content/uploads/2019/01/CA30F673-4264-4EAC-9FB7-E75CAD05EE1A-300x111.jpeg
John Mallonee
2017-06-16 22:14:06
2017-06-17 00:49:48
Landisburg Lions Officer Installation (and more)

This wasn't the official District Governor visit to Mifflintown, but it was eventful nonetheless.  Since we didn't do a Lions Roar back in October, we had a good one tonight. After inducting a new member, I was given the honor of installing the club officers for 2017-2018.  Below is King Lion Harry being recognized by […]
http://palions14t.org/wp-content/uploads/2017/06/IMG_3534.jpg
3024
4032
John Mallonee
http://palions14t.org/wp-content/uploads/2019/01/CA30F673-4264-4EAC-9FB7-E75CAD05EE1A-300x111.jpeg
John Mallonee
2017-06-06 02:31:20
2017-06-17 00:51:01
Mifflintown Lions Officer Installation

http://palions14t.org/wp-content/uploads/2017/05/5A0B7AD3-0EC5-45C4-9A48-29C65A071115.jpg
3024
4032
John Mallonee
http://palions14t.org/wp-content/uploads/2019/01/CA30F673-4264-4EAC-9FB7-E75CAD05EE1A-300x111.jpeg
John Mallonee
2017-05-18 16:57:47
2017-05-24 01:14:06
District Governor Homecoming – Hershey Lions Club